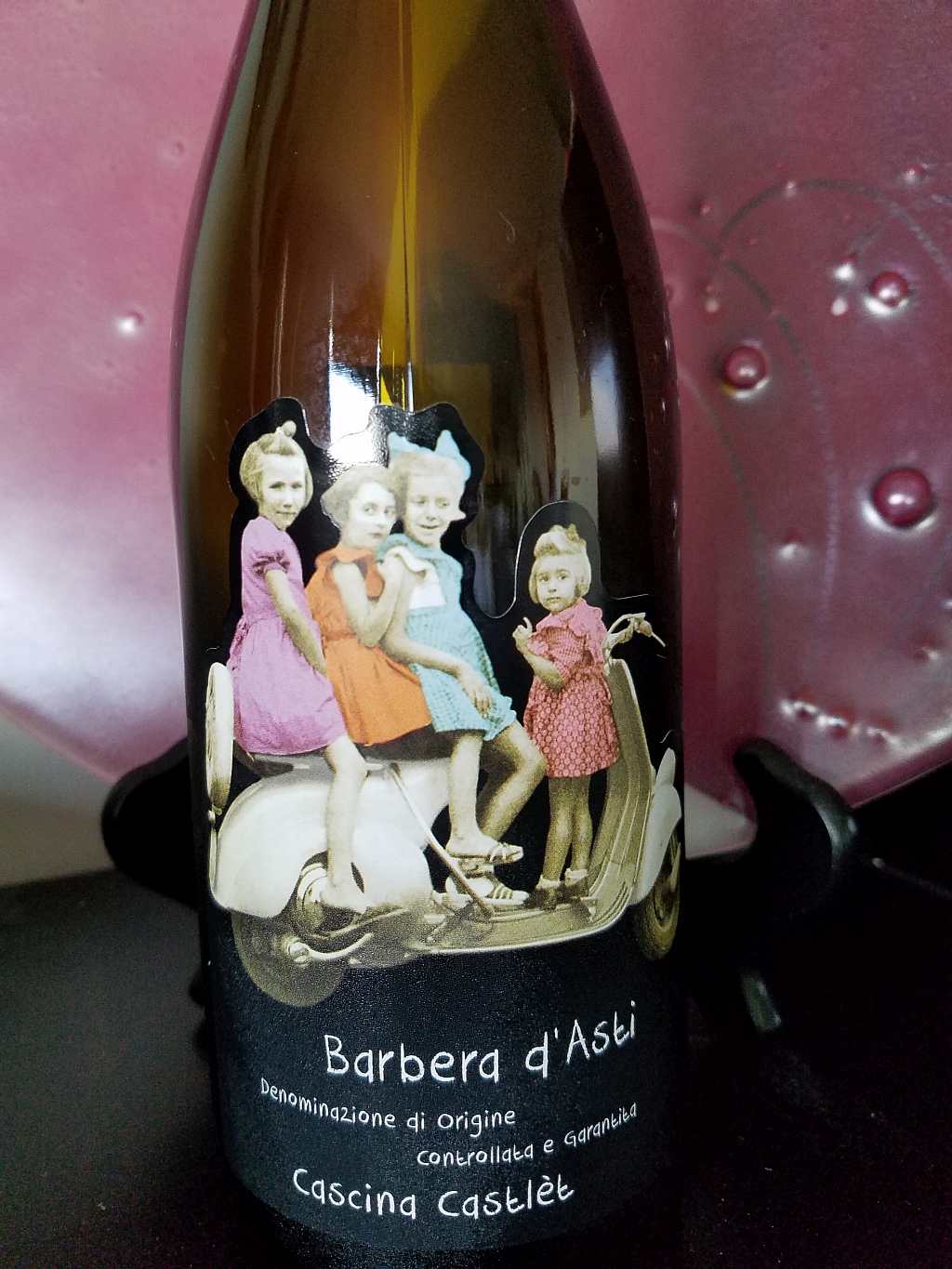 Every so often, I come across an article about a unicorn wine—those hyped-up bottles that come at an impossible price—and expectation—for most of us. Last week, it was a New York Times food columnist describing a new Bollinger Champagne costing about $500 as "reasonably" priced. Bollinger is a highly regarded Champagne, and, if your income is substantial enough, perhaps that's reasonable.
But, thankfully for the 99.99% of wine drinkers who jog along more humble wine trails, there are plenty of options out there that demonstrate less is more. And many have noble roots, so you get not only the fine winemaking sensibility, but a pedigree, too.
In 1988, the Rothschilds of Chateau Lafite-Rothschild founded Los Vascos, a winery in Chile's Colchagua Valley. Although its initial wines were somewhat rough and ready, I followed each vintage, knowing that the owners of one of the greatest wines in the world would not sully their name with an inferior product. As we reach the millennium, Los Vascos new vineyards were maturing, resulting in refined and balanced wines.
Recently, I enjoyed the 2019 Los Vascos Chardonnay composed of estate- and other-grown grapes in the neighboring Casablanca Valley. Fermented and aged in stainless steel tanks, the 2019 chardonnay's pleasing floral and white fruit aromas are matched by tasty tropical fruit flavor; a line of acidity brings balance and length. It was delightful with roasted chicken and zucchini and Swiss chard from the farmers market. 92 points. Retailing from $8 to $14 takes it past reasonable and into great value.
In the early 1970s, Jack and Catherine Nevin moved to Edna Valley, California, where the primary crop was dry-farmed garbanzo beans. With advice from the agricultural departments of Davis and Fresno state universities, the Nivens planted Paragon vineyard in 1973.
The Nivens planted 15 acres of Gruner Veltliner, a white variety identified with Austria, in its Paragon Vineyard. Grapes for the 2017 Zocker Baileyana Gruner Veltliner Paragon Vineyard Edna Valley are fermented, aged in stainless-steel tanks and see no malolactic fermentation. The winemaking produced a pure white hue with a lime-like scent, and citrus and honeydew melon flavors. A lively acidity keeps the mouth fresh for the next delightful sip. 90 points. Retail prices range from $16 to $22.
The alvarinho grape thrives in the far northwest corner of Portugal, producing the well-known vinho verde wine. Moncao e Melgaco is one of the nine subregions where the Soalheiro winery, founded in 1974 by the Cerdeira family, produced the superb 2019 Soalheiro Alvarinho Granit.
As it name suggests, Soalheiro's "Granit" bottling comes from alvarinho grapes planted in granite soil unique to the Moncao e Melgaco vineyards. The 2019 Granit is snow-white with pungent lime, cilantro and citrus aromas. Its medium-light body carries tangy citrus flavor on a stony, mineral backbone with a lingering lime-like finish. It was outstanding with chicken piccata, followed by a plate of goat and camembert cheeses. 93 points. Just arriving in our market, expect to pay about $27 to $30.
Second-label Bordeaux wines may not be familiar territory to a lot of wine drinkers, but they should be. Nearly all chateaus produce at least two wines: the chateau-labeled bottle and a second wine, usually made from grapes of younger vines and barrels of quality wine, but not at the level the winemaker wants for the estate wine. In excellent vintages like 2016, the second wine offers great value, as it is priced 50% or more less than the first label. 
The 2016 Les Cadrans de Lassegue Saint-Emilion Grand Cru is a shining example. Winemaker and co-owner Pierre Seillan selects specific blocks of the vineyard to harvest and vinify for the second-label Les Cadrans de Lassegue. The warm, dry summer and harvest season yielded richly flavored fruit with good tannins and acidity, making 2016 another sought-after Bordeaux vintage in a string of five, starting with the 2014.
Made from a blend of 90% merlot and 10% cabernet franc, Les Cadrans' opaque black color, and intense black fruit and coffee aromas and flavors have a New World style. It opened up and showed better balance after being in a decanter for two hours. This is a second-label wine that will benefit with two or three years cellaring. 88 points. Retail prices range from $19 to $36, whereas the 2016 Chateau Lassegue commands $50 to $70.
American wine consumers who came of age in the late 1980s and 1990s were often introduced to Barbera with a bottle of Giacomo Bologna's Bricco dell'Uccellone. Grapes from his Asti vineyard were picked later and riper than anyone else had done, then fermented and aged for more than a year in new and used French oak barrels and another year in bottle. Depending on your palate, it was either an insult to Barbera, or the greatest thing since modern Napa Valley cabernet sauvignon. Unlike many wine critics, I retain the opinion that this New World style decouples Barbera d'Asti from its appeal as one of the great food pairing red wines.
So, you can imagine how pleased I was to taste the traditional-styled 2019 Cascina Castlet Barbera d' Asti della Vespa made by Mariuccia Borio, the current owner of the winery that has existed for generations in Costigliole, a village in Barbera d'Asti.
Its bright cherry color, fresh cherry, strawberry and black pepper aromas were like olfactory firecrackers lighting up memories of previously enjoying Barbera d'Asti with fish, meats, cheese and pastas—a versatility sorely lacking in modern Barbera d'Asti. Its light body was filled with black-cherry flavor laced with vibrant acidity that lifted my pork sausages to a level of pleasure that only classic Barbera d'Asti can do. And the bottle's image of four young girls in the Borio family playing on the Vespa is as charming as the wine. 92 points. The wine arrives in the American market in a few weeks. Expect to pay about $27 to $32.
Though budgets have tightened for the 99.9% during the pandemic and economic turndown, the taste for quality wine has not diminished. These wines deliver pleasure without breaking the bank—what I'd call a reasonable proposition.
Photos by John Foy