Speakers: Master of Wine Mary Gorman-Adams (left) and Armelle Cruse, Cru Bourgeois 
A few days ago, the wine world descended on New York's Jacob Javits center for VinExpo, a two-day trade event that gives regions large and small a showcase for their wines. This is the second year for the New York outpost of the more well-known trade event in Bordeaux, originally conceived by Bordeaux winemakers, chateau owners and marketing agents. Along with finding buyers for their bottles, exhibitors held classes and tastings—one was by the Cru Bourgeois organization, a personal favorite of good-value wines.
Cru Bourgeois is a classification system that dates to the Middle Ages. The bourgeois were the inhabitants of the Bourg of Bordeaux, a town of merchants and artisans whom the English exempted from taxes on local sales and the export of their wines.  Enriched through these privileges, the bourgeois were able to acquire the best properties in the region, which came to be known as the Crus des Bourgeois.
While the privileges ended after the French Revolution, the term Cru Bourgeois endured. In 1855, 248 chateaux—those left out of the more famous 1855 Classification for the Paris exposition—were listed as Crus Bourgeois du Medoc. This increased to 444 in 1932. Seventy years later, a French ministerial order created the first official classification of the Crus Bourgeois du Medoc with 247 chateaux from 490 candidates. But some of the rejected did a very American thing: They sued the government and selection committee.
An appellate court ruled for the plaintiffs and ordered a new classification. A new tasting committee was formed, and in 2010 a new classification was created. It includes eight appellations: Medoc, Haut-Medoc, Listrac, Moulis, Margaux, Saint-Julien, Pauillac and Saint-Estephe, and beginning with the 2018 vintage it will have three levels, Cru Bourgeois, Cru Bourgeois Superior, and Cru Bourgeois Exceptionnel.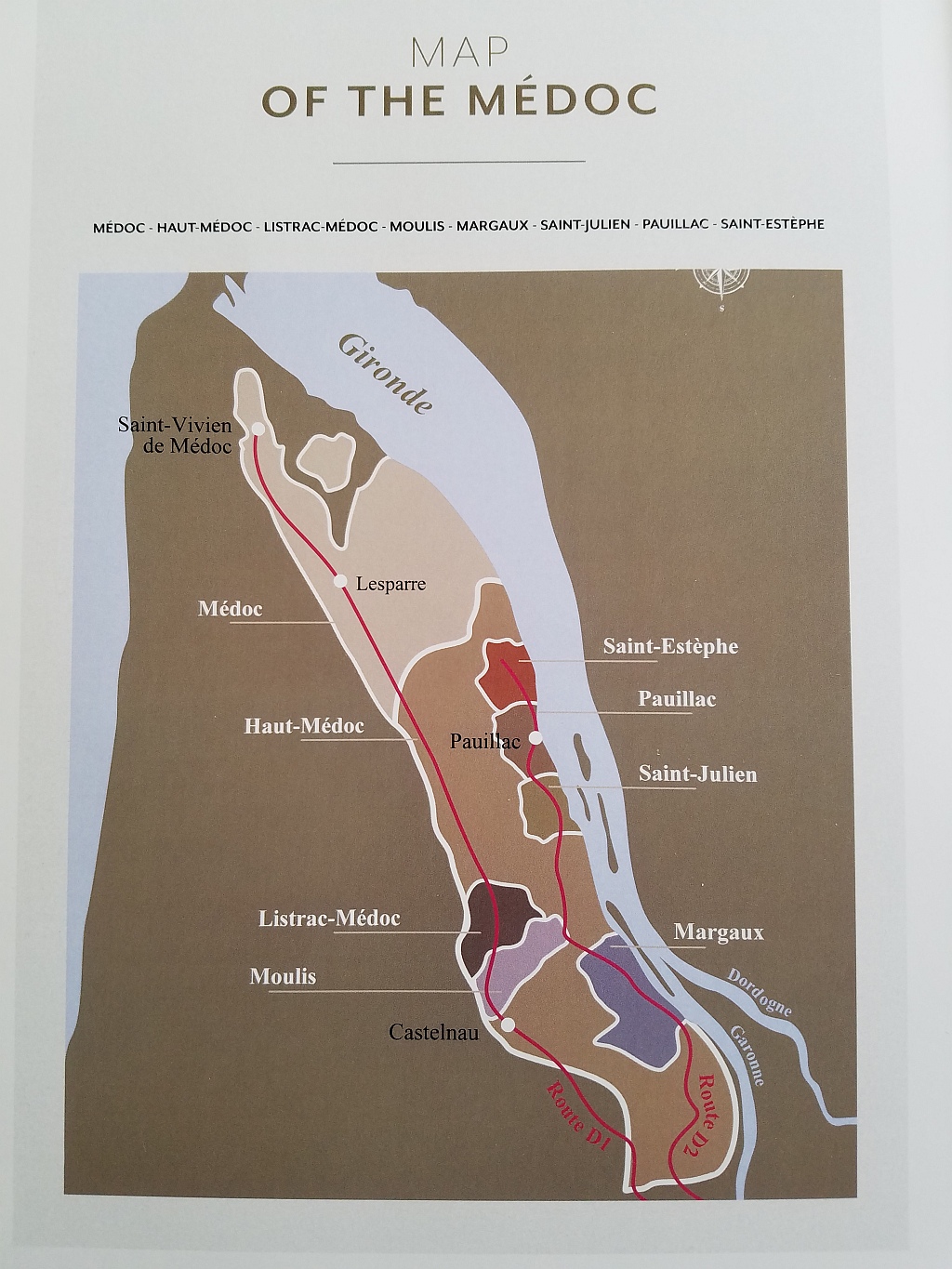 One procedure I find particularly consumer friendly is that every year all existing members and any new applicants must submit their wines for a quality check to retain, or gain, the Cru Bourgeois membership. No other group has this standard in Bordeaux, or in any other major French wine region.
Here is a sampling of the Cru Bourgeois I tasted at VinExpo—wines that you can count on for enjoyable drinking at affordable prices in an expensive Bordeaux market.
Chateau La Cardonne was part of the Domaines Rothschild (Chateau Lafite-Rothschild) portfolio until 1990 when it was purchased by Guy Charloux, who built a cellar 30 feet under the vineyard where up to 10 vintages are stored in the cool, moist environment. One is the well-made 2015 Chateau La Cardonne Medoc.  
Located five miles north of St. Estephe, La Cardonne is a blend of 50% merlot, 45%cabernet sauvignon and 5% cabernet Franc. The 2015 version has a wonderful nose of blackberry and cassis aromas and delicious blackberry and cherry flavors with a current of vanilla underneath. Its soft tannins provide a sleek texture and easy drinking. 91 points. Its $20 to $25 price tag is a bargain not to be missed.
The 2016 Chateau Lilian Ladouys Saint-Estephe blends 56% merlot, 40% cabernet sauvignon and 2% each cabernet franc and petit verdot, creating an opaque black-cherry hue, and billowing lilac, sage and cherry perfumes followed by equally pleasing cherry, cranberry and plum flavors. Integrated tannins bring a round mouthfeel and a long, pleasing finish. 90 points. Widely available at $23 to $40.
The 2016 Chateau La Fleur Peyrabon Pauillac blends 68% cabernet sauvignon, 26% merlot and 6% petit verdot creating a black-cherry hue, and enticing hyacinth, cherry and sage aromas. A spicy accent enhances the black-cherry flavors supported by a stony, mineral backbone. 89 points.  Widely available at $28 to $40.
For decades, I've been a big fan of second-label wines in top vintages, but the 2015 Margaux de Brane is the first third-label wine I've liked. Made by the renowned Chateau Brane-Cantenac, the Margaux de Brane is a bright cherry-color with appealing black-fruit aroma and tasty black tea and cherry flavors. It makes pleasant drinking. 88 points. Retail prices range from $27 to $39; consider buying at less than $33.
An equal blend of merlot and cabernet sauvignon creates the 2016 Chateau Biston-Brillette Moulis. Aromas of blue hyacinth, cherry and strawberry make this an instantly appealing wine. The attractiveness continues with its red-fruit flavors lined with minerality, good body and structure. 89 points. Will arrive in our market later this year; expect to pay about $28 to $35.
The 2016 Chateau Castera Medoc blends 65% merlot, 25% cabernet sauvignon and 5% each cabernet franc and petit verdot, producing floral and cherry scents and very tasty cherry and red-plum flavors. Its medium body carries integrated tannins making it drinkable today. 88 points. Will arrive in our market later this year; expect to pay about $25 to $30.
The 2016 Chateau du Taillan Haut-Medoc blends 70% merlot, 20% cabernet sauvignon and 10% cabernet franc and possesses herbal, earthy and black-fruit aromas. Its medium body is bound with ripe, blackberry flavor lined with a gravelly taste that comes to a dry, slightly short finish. 88 points. Will arrive in our market later this year; expect to pay about $25.
Photos by John Foy