Face it, your father does not need another tie. Or golf club, key fob or coffee mug. If he could tell you what he needs—and probably wants—it's a good bottle of wine.
For your red-wine loving father (or father to your children) there's a Napa red that gives cause to celebrate any day. On Napa's Howell Mountain, Viader is an organic vineyard planted at 1,300 feet. It was founded in 1986 by Delia Viader, whose doctorate degree in philosophy from the Sorbonne in Paris might qualify her as one more offbeat Californian opening a Napa winery were it not for the fact that she was born in Argentina and reared in Europe.
Viader started the winery with a loan from her father and night classes in enology at the University of California at Davis. Enamored with the wine from Bordeaux's great Chateau Cheval Blanc, Viader mimicked the blend of Cheval Blanc by planting cabernet franc to blend with Napa Valley's acclaimed cabernet sauvignon.
Janet Viader at Aureole
Last month, I met her daughter, 35-year-old Janet, who serves as the marketing director, at Manhattan's Aureole restaurant. As she poured the 2014 Viader Proprietary Red Blend, she explained that of the estate's 95 acres, only 29 were planted, thanks to the foundation of volcanic rock and a 32-degree incline. A few of those contained underground boulders that had to be dynamited.
Though California was still in the grips of a drought in 2014, late-winter and early-spring rains delivered enough water for Napa's vines to flourish. Very warm temperatures, without many heat spikes, allowed the grapes to ripen evenly, delivering the valley's third consecutive high-quality harvest.
Black-tea aroma and taste are cabernet franc markers for me. Although the 2014 Viader blend is 28 percent cabernet franc, that accent was not present as I inhaled and sipped the wine. In its place, was a very elegant blend of the two grapes; intertwined perfectly by winemaker Alan Viader, Delia's 37-year-old son. The 2014 Viader offered a hint of bay leaf as it released black-olive and blackberry aromas and flavors, with an undertone of vanilla from the 20 months aging in French oak barrels.
If Chateau Cheval Blanc is the model, the 2014 Viader Proprietary Red Blend—reflecting its Napa heritage—has a bigger mouthfeel than its ideal, but is just as refined. 91 points. Expect to pay about $170 (the 2014 Cheval Blanc is about $450).
Viader's love for cabernet franc extends to the 2015 Viader DARE, a pure cabernet franc wine. Its name is a play on Viader (VEE-ah-dare), and Delia Viader's audacity to make a pure Napa Valley cabernet franc wine in the land of cabernet sauvignon. The grapes are sourced from various vineyards in the valley.
Even in another drought year and less favorable growing conditions than 2014, the 2015 DARE is fruit driven with its black-cherry and red-plum aromas and flavors. Plush tannins make this youthful wine instantly appealing and drinkable.
89 points. Currently available only at the winery at $70.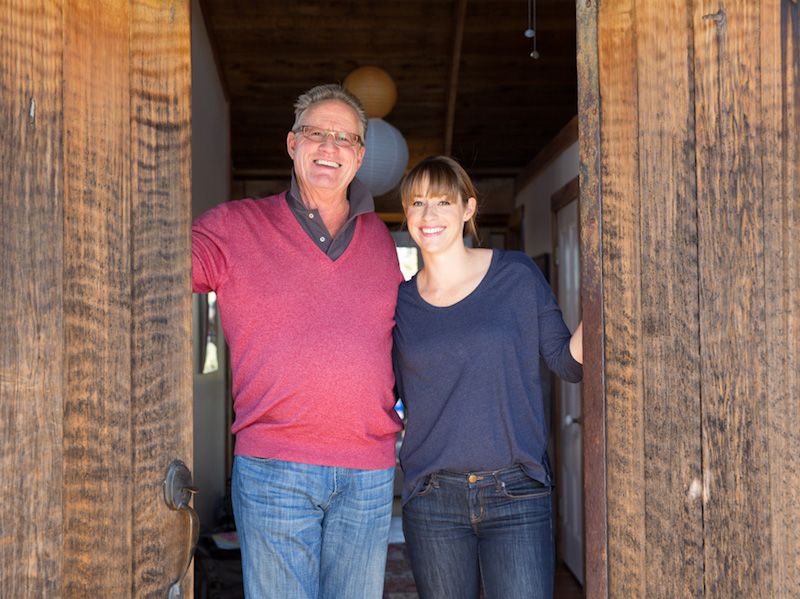 Jayson Pahlmeyer and daughter Cleo (now president of the winery) Courtesy of Pahlmeyer.
In 1981, Jayson Pahlmeyer was a trial attorney whose wine passion drove him to the illegal act of smuggling Bordeaux vine cuttings into America, then planting them in his new Napa Valley vineyard.
The eponymous Pahlmeyer wine blends Bordeaux's five red grapes: cabernet sauvignon, cabernet franc, merlot, petit verdot and malbec to produce its highly sought after 2013 Pahlmeyer Proprietary Red.
This wine is big in every way: from the oversized bottle to the pungent blackberry, dark chocolate and toasted oak aromas. Mouth-filling black-fruit flavors are packaged in plush tannins with a lingering mocha finish. From a great vintage, the 2013 Pahlmeyer Proprietary Red needs a decade in your cellar to mellow. And be sure to decant it. 92 points. Its price range is also big: from $130 to $230, so shop around before buying.
As in Bordeaux, Pahlmeyer makes a second-label wine from younger vines or barrels of wine deemed good, but not to the exacting standards of the winery's principal wine. In top vintages, second-label wines offer excellent value.
The second-label 2013 Jayson Napa Valley is pure cabernet sauvignon and nearly as big as the Pahlmeyer Proprietary Red with pronounced black-cherry, blackberry, and chocolate aromas and flavors. The 2013 Jayson is laced with a vanilla scent and flavor from its 16 months aging in 55 percent new French oak barrels. 91 points.  Retail is about $75.
It is fair to say that Piero Antinori can be considered the father of modern Tuscan wines. Created in 1978, his Solaia, which means the "sunny one" in Italian, has always been a bright star in my wine firmament. It and Tignanello, made in 1976,  changed the course of Tuscan wine.
Both wines blend Bordeaux grape varieties with Tuscany's sangiovese grape. Solaia is 75 to 80 percent cabernet sauvignon and 20 percent sangiovese, but some vintages include 5 percent cabernet franc. (Tignanello flips the percentages of sangiovese and cabernet sauvignon; both are aged in French oak barrels.) At the time of their inception, no such wines were made in Tuscany, but that changed quickly. Shortly, the term "Super-Tuscan" was created to describe this new class of Tuscan wines.
Piero Antinori (left) and Renzo Cotarella at The Modern.
While I collect both, Solaia always occupies a bigger space in my cellar. So, it was with high anticipation that I met Antinori and his long-time winemaker Renzo Cotarella at The Modern restaurant in New York City to taste the 2013 Solaia (along with 2012, 2009 and 2004, which will be reviewed in another article).
The 2013 Solaia's opaque blackberry color, and black-cherry, smoky, toasted oak nose is the new normal for this winery. Its fermentation and aging for 18 months in French oak barrels, gives a velvety texture to the black-fruit flavors with integrated tannins. After a few years in the cellar, the smoky oak accent will diminish and the elegance of the 2013 will be remarkable. 94 points. Retail pricing has a very wide range from $170 to $345, shop accordingly.
While Antinori was creating a Tuscan wine renaissance, Renato Ratti, along with a few like-minded producers, was examining existing parameters for Barolo and redefining those based on explorations of terroir, historical records and vintage variation. He created the first vineyard map of the region and changed winemaking procedures, leading other winemakers to focus on and emphasize their vineyards.
Today we take for granted the prestige and importance of Barolos from La Morra, Falleto, Serralunga d'Alba, Monforte d'Alba, Barolo, and six other subzones. But it was the tireless work of Ratti from the 1960s to his untimely death in 1988 that brought Barolo the international status it now holds.
Upon his death, Renato's 24-year-old son Pietro, newly graduated from Alba's enology school, was thrust into running the family winery. Guided by his cousin and his father's business partner, Massimo Martinelli, Ratti continued the quality-driven Barolos, developed new wines, and in 2002, a new winery.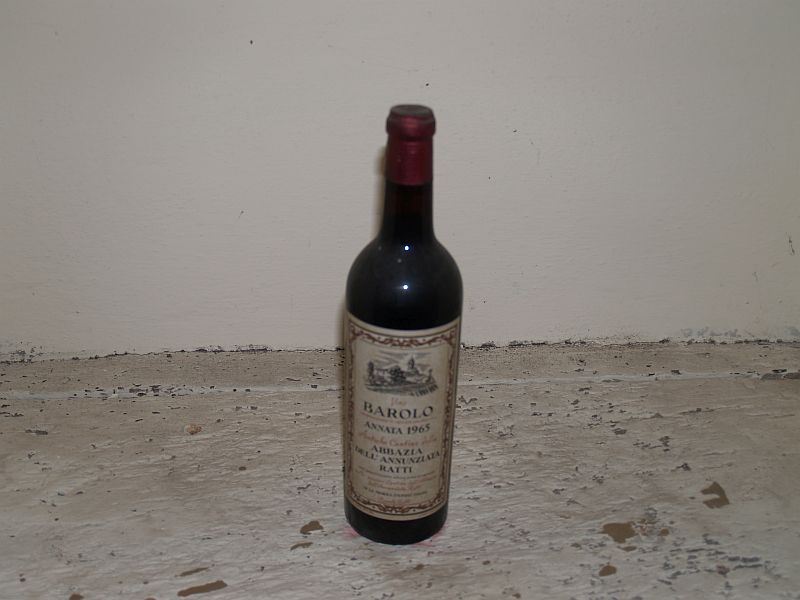 In 1965, Renato created Marcenasco, La Morra's first single-vineyard wine (called Crus in Piedmont). It is also a single-vineyard Barolo that I have in my cellar from the 2003 and 2006 vintages. Soon, the 2012 Renato Ratti Barolo Marcenasco will join them.
Born in a great vintage, the 2012 Ratti Barolo Marcenasco bright red color is matched by its pronounced fragrances and flavors of cherry, cranberry and anise. Its medium body is wrapped with supporting tannins that will bring refinement with a few years in the cellar. 92 points.  It's priced at a very reasonable $39 to $55.
Wines like these are but just a few ways to thank the father in your life for all that he does. And he'll toast you, wise wine gifter, with each glass.
Photos by John Foy