Winemaker Kevin Fontaine and owners Anne-Charlotte Genet and her father Jacques Genet
Artistry, like water running downhill, finds its own course.
Twenty-six year-old Charles Joguet was pursuing a life as a painter and sculptor in Paris when his father died in 1957. He returned home to assist his mother with the family's Loire Valley farm and vineyards in Chinon's Sazilly village, while trying to maintain a presence in the Paris art world. Not a simple task before high-speed trains and auto routes.
Eventually, the art of winemaking found its place in Joguet's life. He created new cuvees from his various vineyards, and was the first in Chinon to separate the grapes from younger and older vines, vinifying and bottling them individually.
But as with many artists, financial affairs were a continuous challenge. So, in 1985, Joguet added stability to his domaine by partnering with his accountant Jacques Genet.
With Genet's infusion of money and business skills, a professional winemaker and manager were hired and Joguet returned to his first loves–painting and Paris–and in 1997, Genet purchased Joguet's share of the partnership.
Today Domaine Charles Joguet is directed by Genet's 37-year-old daughter Anne-Charlotte, who follows her father with a business degree and an additional degree in wine management. The winemaking is handled by Kevin Fontaine, born in nearby Saumur.
Fontaine, 36, joined the domaine in 2006 after working in vineyards and wineries that spanned the globe from New Zealand to South Africa to Canada.
As we stood in the enormous cave that the winery uses for storage and visitors, Fontaine said the 100-acre estate was certified organic this year.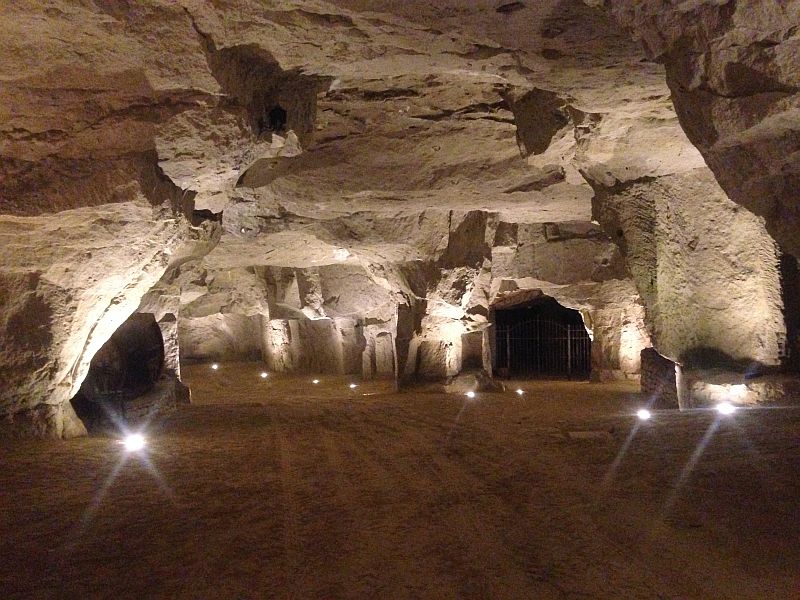 The team employs biodynamic practices to develop the vine's defenses and bring it in sync with the moon's cycle. Planting trees around the vineyards and various grasses and flowers in the vineyards adds biodiversity and reduces the human intervention in the vineyard's ecosystem. "We want our wines to speak about our terroir, not about us," Fontaine explained.
Unlike Burgundy or Bordeaux, there is no ranking of Chinon's domaines or vineyards. If there were, I would place its Clos du Chene Vert and Clos de la Dioterie as Grand Crus; Les Vareenes du Grand Clos as Premier Cru; and its three labels, Cuvee de la Cure, Les Petites Roches and Cuvee Terroir (soon to be changed to Cuvee Silenes) as village-level wines.
Fontaine let its pure cabernet franc wines do the talking with the introduction of the orange-tinted and-scented 2015 Domaine Charles Joguet Rose'. Its strawberry flavor was laced with a mellow citrus acidity giving it length and balance. 89 points. It retails for approximately $19.
The "village-level" Chinons:
The Cuvee Terroir (to be called Cuvee Silenes with the next vintage) is the domaine's workhorse. It's made from grapes of the Genet family vineyard plus pressed wine from all the other vineyards.
The red berry scent and strawberry and cherry flavors backed by soft tannins gave the 2014 Domaine Charles Joguet Cuvee Terroir immediate appeal and a Bourgogne Rouge profile. 88 points.  Expect to pay about $19. Les Petites Roches-the little rocks-is the domaine's second everyday cuvee that blends grapes from various vineyards and a portion of press wine. Fontaine said the grapes come from 20-year old cabernet franc vines grown primarily in clay soil. The medium-bodied 2014 Domaine Charles Joguet Les Petites Roches displays a cherry scent and more red fruit flavor than the Cuvee Terroir. It, too, is meant for everyday consumption during the next 2 to 3 years. 89 points.  Retail is about $22.
At the top the ladder of the domaine's trilogy of everyday wines is Cuvee de la Cure. Made from grapes of two alluvial soil vineyards, Clos de la Cure and Clos de la Chappelle, the maceration is a few days longer and the wine is barrel-aged. This process yielded a 2014 Domaine Charles Joguet Cuvee de la Cure with richer red fruit aroma and flavor with integrated tannins.  89 points.  Not yet in the market; should retail for about $25.
I think it is fair to ask if slicing and dicing the fruit and press wine for all the vineyards into three village-level wines benefits consumers. Would it not be better to make two such wines: one as a general Chinon appellation–perhaps combining the Cuvee Terrior/Silenes and Les Petites Roches–and the other the Cuvee de la Cure? It would be similar to Burgundy producers who make a Bourgogne Rouge and a Bourgogne Rouge Hauts-Cotes de Nuits. It is easier to understand and brings greater specificity to each bottling.
Limestone is the bedrock for Chinon's top wines and vineyards and Domaine Charles Joguet has three: Les Varennes du Grand Clos, Clos du Chene Vert and Clos de la Dioterie.
Fontaine is giving the wines from these three vineyards longer aging time in stainless-steel tanks to integrate the tannins, and he ages the wines in oak barrels ranging from new to 6 years old. He pointed out that the expression of Chinon's wines comes from the soil, not the altitude of the vineyards: the appellation elevation is a narrow range of only 130 to 260 feet.
The "Premier Cru"
The 11-acre Les Varennes du Grand Clos sits on the bank of the Vienne River in Sazilly with gravelly and limestone soils. A barrel sample of the 2014 Les Varennes du Grand Clos displayed a fruity cherry and strawberry aroma and flavor with bright acidity and soft tannins. Its youthfulness was appealing but the wine needs more time. 89-91 Points.  Not yet in the market; expect to pay about $39.
Of the 2013 and 2012 Les Varennes du Grand Clos in the marketplace, the 2012's profile of black-cherry fruit flavor, good structure and lengthy finish is clearly a notch above the rain-plagued 2013 bottling and earns 91 points. The 2013 vintage logs in at 88 points. Both retail for about $34.
The "Grand Crus"
Morning mist over Chene Vert
Clos du Chene Vert is named for the large green oak tree at the top of the slope of this 5-acre vineyard. The tree is a replanting of its historical ancestor that stood there for nearly 800 years after being planted by Benedictine monks from the Abbey of Bourgueil in the 12th century.
Despite its history of producing grapes for nearly a millennium, Joguet acquired the abandoned vineyard in 1976 when no one else wanted to buy it. He began the process of replanting Clos du Chene Vert with cuttings of the older and healthier vines (called massal selection) in the yellow limestone soil.
The barrel sample of the 2014 Clos du Chene Vert revealed a pleasant red fruit and toasted oak scent with an enticing red fruit flavor wrapped with soft tannins. It was readily drinkable. 90-92 points.  Not yet in the market; expect to pay about $50.
The 2013 and 2012 Clos du Chene Vert repeated the contrast between the two vintages. The 2013's lighter body and fruit flavors highlighted 2012's black cherry color and pungent red fruit and black tea aroma; its medium body is filled with very flavorful red fruit accents supported and balanced by integrated tannins, earning it 92 points. The 2013 clocks in at 88 points.  Both retail for about $50.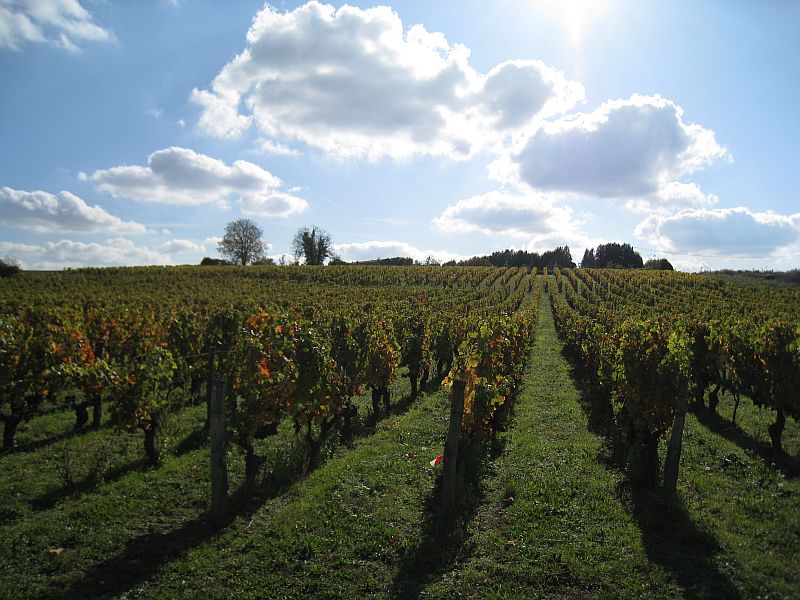 Clos de la Dioterie
Clos de la Dioterie is the domaine's finest vineyard. Composed of white limestone and clay, the 5-acre parcel contains the domaine's oldest vines at 90 years old and an average age of 60 years. The 2014 Clos de la Dioterie parades its lush black-cherry personality without the slightest inhibition on a medium body that lingers long enough to be charged with loitering. 94-95 points.  Not yet in the market; expect to pay about $55.
It is in a difficult year that the best vineyards validate their recognition. The 2013 Clos de la Dioterie affirmed its status as one of Chinon's best; a delicious cherry flavor and refined tannins delivered harmony and length. 90 Points.  Retail is about $49. 
The warm cherry pie-like scent of the 2012 Clos de la Dioterie is magnetic, and the red fruit flavor with a mineral, stony backbone made this the most structured wine of the tasting. It is a perfect combination for aging and yielding years of pleasure. 95 points. Retail is about $55.
Charles Joguet is busy with his brushes and canvases, but the team at Domaine Charles Joguet is painting its own portrait with its organic certification and vineyard focus. Both appropriate settings for a still life.
photos: courtesy of Charles Joguet.