Macy's annual July 4 fireworks display on the Hudson River was performed unannounced on June 30 to avoid the tens of thousands who always turnout for the event.
At this first—and we hope last, July 4 celebration shadowed by Covid-19, let's bring as much normalcy as possible with American wines enjoyed with friends toasting each other at the required social distance.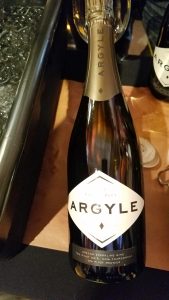 Start with a glass of the delicious 2015 Argyle Brut Willamette Valley sparkling wine. Seventy percent pinot noir dominates the blend with 20% chardonnay and 10% pinot meunier making up the rest. The warm growing season brought vibrant fruit flavors and balancing acidity. 91 points. Retail prices range from $19 to $34; good value is found at less than $25.
The Hess Select California appellation line is made from estate and purchased grapes. The 2019 Rose is reported to be 100% pinot noir made and aged in stainless-steel, the orange salmon-tinted wine is instantly appealing with its floral and red-fruit aromas. Juicy strawberry and cherry flavors are pleasing, but the 13.5% alcohol is distracting. 88 points. Expect to pay about $13.
The 2019 Clos du Val Pinot Noir Rose Carneros Napa Valley is made exclusively from estate grown pinot noir grapes. Fermented and aged for five months in stainless-steel tanks, the faintly copper-colored rose refreshes with tangerine and watermelon flavors, heat beating citrus-like acidity, and low 12% alcohol. This is another excellent Clos du Val rose, which has become one of my favorite summer wines. 92 points. Presently available at only the winery; price is $30.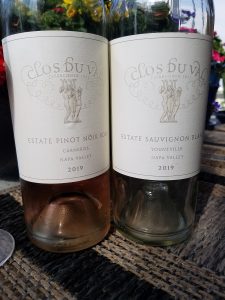 The 2019 Clos du Val Sauvignon Blanc State Lane Vineyard Yountville Napa Valley is another great summer party wine. Made exclusively from estate grown sauvignon blanc grapes, fermented and aged for five months in stainless-steel tanks, its water white color is deceiving. It's bursting with cilantro, white pepper and parsley aromas, and the tasty green melon, lime and thyme flavors are instantly pleasing. 88 points. Presently available at only the winery; price is $30.
Scott Family Estate is one of the brands produced by the Rutherford Wine Company. The 2017 Scott Family Estate Chardonnay Dijon Clone Arroyo Secco Monterey is a classic California buttery, fruit-driven chardonnay. Big and bold with its honey and tropical fruit aromas and flavors, enjoy it with lobster in any presentation. 89 points. Retail prices are $16 to $21.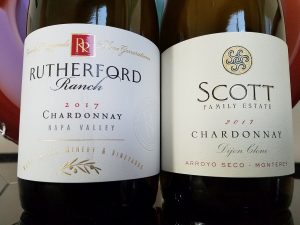 While being 100% chardonnay, the 2017 Rutherford Ranch Chardonnay Napa Valley is leaner without being meaner—there's the modest creamy texture, and the ripe fruit aromas and flavors speak of apples and pears. It's also less expensive, making it appealing at the checkout when you're buying multiple bottles for a summer get-together. 88 points. Retail prices range from $14 to $20; widely available at less than $17.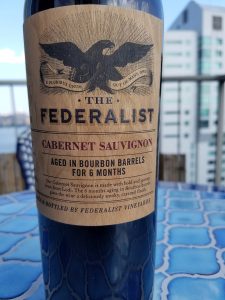 It will be an unusual July 4 party that's missing grilled meats and red wine. The patriotic choice for some will be the 2017 Federalist Cabernet Sauvignon Lodi with its Revolutionary War name, and American bald eagle image at the top of the label holding a ribbon displaying E Pluribus Unum. And if that's not enough merchandising America, the ripe fruit was aged six months in American oak and charred Bourbon barrels, respectively. What's in the bottle you ask? Ripe, juicy blackberry and blueberry-scented and flavored wine laced with smoke from the aging in the two types of barrels. 85 points. Retail prices range from $15 to $20.
Chateau St. Jean has been a favorite wine since my first visit to the Sonoma winery in the late 1970s when Dick Arrowood was the winemaker. Always elegant and ageable is its special bottling, "Cinq Cepages," which, in French, means five grapes.
First made in 1990, Cinq Cepages is a blend of Bordeaux's principal grapes: cabernet sauvignon, cabernet franc, merlot, petit verdot and malbec. In 2015, winemaker Margo Van Staaveren crafted another marvelous wine led by 81% cabernet sauvignon, followed by 9% merlot and smaller quantities of cabernet franc, malbec and petit verdot.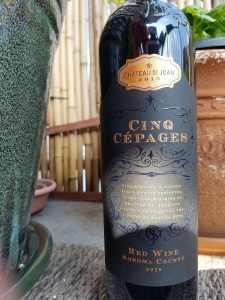 The 2015 Chateau St. Jean Cinq Cepages Sonoma County is medium bodied; its ripe black-fruit aromas and flavors are stitched with refined tannins and seasoned with mild spice and vanilla from its oak aging. Rich, concentrated and lingering, the 2015 Cinq Cepages has decades of life. 94 points. Retail prices range from $65 to $100. Widely available at less than $80.
Owned by Hahn Estates, Lucienne is a winery with vineyards in the Santa Lucia Highlands, an appellation in Monterey County, Calif., and has three pinot noir vineyards with Smith being its oldest and highest. Planted in 1974, its 131 acres in the Santa Lucia Mountains reach from 590 to 1,280 feet above sea level.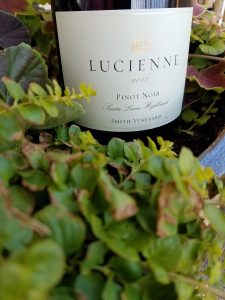 The 2017 Lucienne Smith Vineyard Pinot Noir Santa Lucia Highlands mixes appealing aromas of birch beer, strawberries and vanilla. The high elevation's cool climate brings balancing acidity to the ripe black-cherry, raspberry and red-plum flavors. This is another pleasing pinot noir from a winery and appellation that deserves your attention. 90 points. Retail prices range from $34 to $54; widely available at less than $45.
Enjoy your holiday, friendships and the fireworks.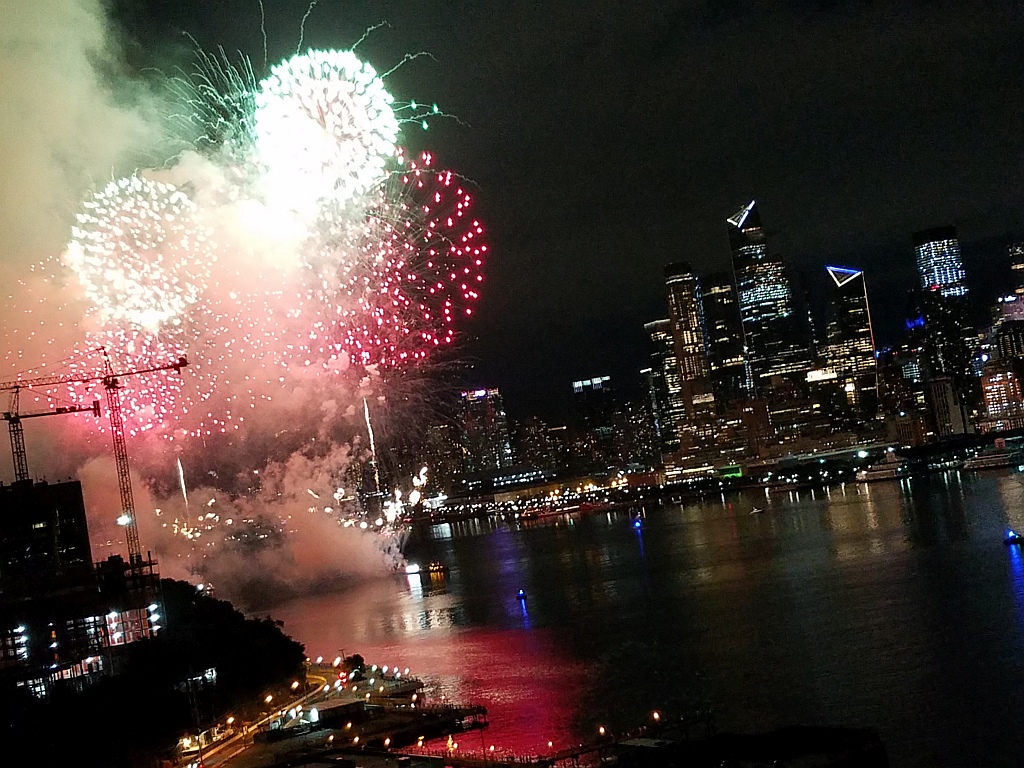 Photos by John Foy