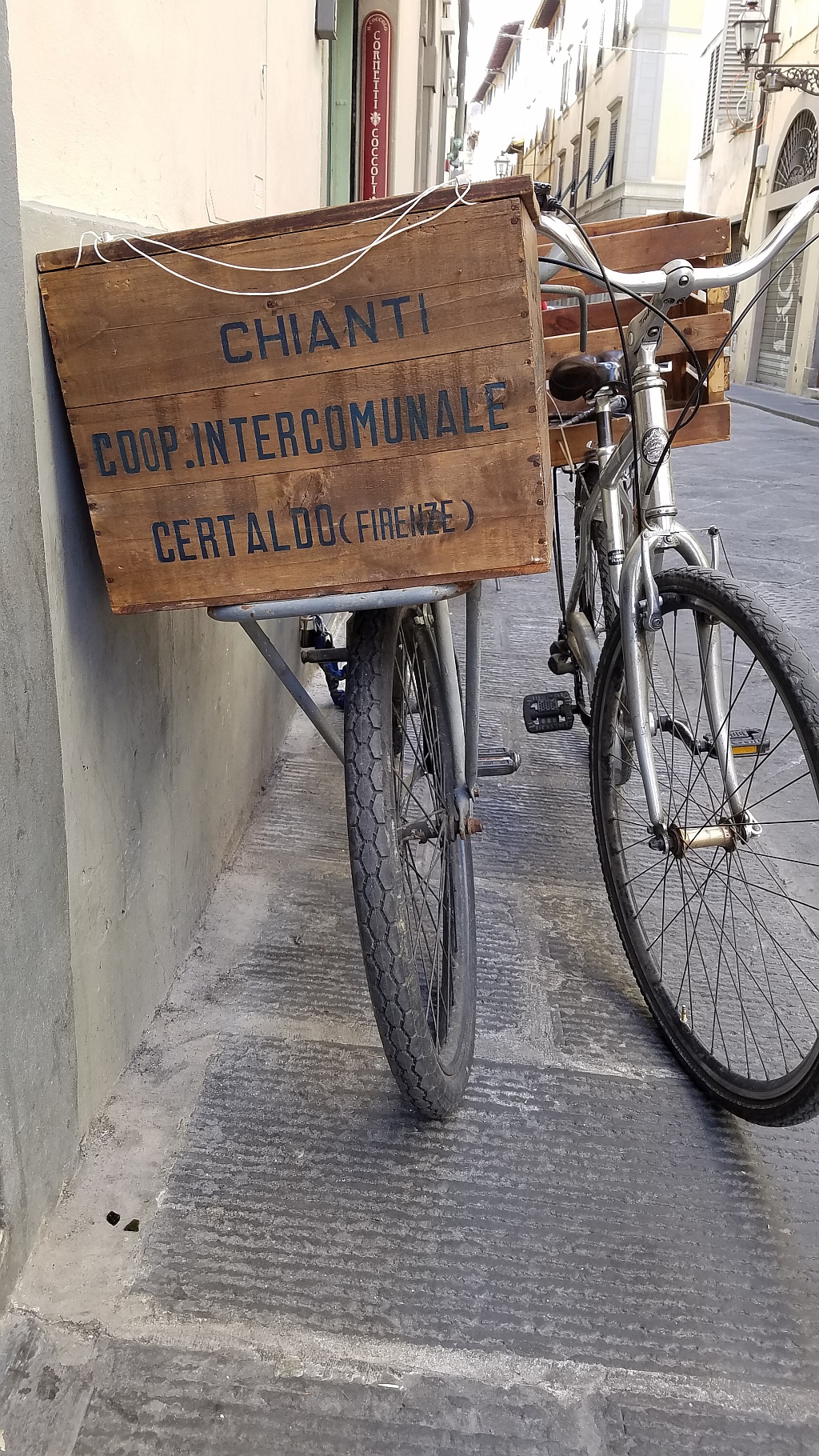 One in a long line (26 generations and counting) of winemakers, Piero Antinori is the renowned creator of the super-Tuscan wines Tignanello and Solaia, and head of the family's Chianti Classico estates and worldwide business empire.
Lodovico, younger by five years, is the lesser-known Antinori brother. After regretfully selling his internationally acclaimed Ornellaia estate to Robert Mondavi in 2002, Lodovico created Tenuta di Biserno in Bibbona. Bordering Ornellaia's Bolgheri appellation, Biserno is planted with the Bordeaux varieties cabernet franc, merlot, cabernet sauvignon and petit verdot, used to produce two wines: Il Biserno and Il Pino di Biserno.
Last month, I enjoyed the 2016 Il Pino di Biserno. Made from grapes of younger vines, merlot and cabernet franc contributed the cherry and herbal aromas. A stream of petit verdot's blueberry flavor mingled with the primary black-cherry taste. The soft texture and integrated tannins make Il Pino eminently drinkable. 88 points. Retail prices range from $49 to $100; recommended at less than $60.
Folonari is another famous Tuscan family. Originally from northern Italy, the Folonaris moved to Tuscany in 1911 when they purchased the Ruffino winery in Chianti Classico. In the ensuing decades, the family developed Ruffino into a multi-brand wine company that included Tenuta del Cabreo, purchased in 1967.
Located in Chianti's commune of Greve, Tenuta del Cabreo became the property of Ambrogio Folonari and his son Giovanni after the family divided its holdings in 2000. The estate produces three wines: Il Borgo, a super-Tuscan red; Black, a pinot noir; and La Pietra, pure chardonnay.
The 2016 Il Borgo is a blend of 70% sangiovese and 30% cabernet sauvignon. Its modern suppleness is created from the extraordinary ripeness and balance of 2016 Tuscan vintage, and aging the wine for 16 months in a mix of new and one- and two-year-old French oak barrels. It delivers black-fruit and cedar fragrances, and black-cherry flavor—all carried on a medium body with a soft, round texture that cries "Bordeaux-esque." 90 points. Retail prices range from $35 to $60.
Not every Tuscan wine has a native pedigree. In 1996, Californian vintner Jess Jackson expanded his wine empire to Tuscany with the purchase of Tenuta di Arceno in Castelnuovo Berardenga, the southernmost appellation on the Chianti Classico zone and a few kilometers north of Siena.
A mix of the indigenous sangiovese and Bordeaux varieties merlot, cabernet sauvignon, cabernet franc and petit verdot are planted in 220 acres of the 2,500 acre estate.
Of the six Arceno wines produced by New York-born winemaker Lawrence Cronin, I tasted the 2016 Strada al Sasso Chianti Classico Gran Selezione and the 2013 Arcanum Toscana.
Gran selezione is a category created by Chianti Classico producers in 2013. For consumers, it guarantees the wine is made from grapes of a single vineyard or best parcels of the estate and it is estate bottled. This guarantees the authenticity of the wine. Less important is the 30 months aging requirement—six more that the riserva category—and that the wine be at least 80 percent sangiovese.
In 2015, Arceno transitioned its Strada al Sasso riserva to gran selezione. The 2016 Strada al Sasso Chianti Classico Gran Selezione is pure sangiovese from its La Porta vineyard. Its New World heritage is evident in the pronounced fruit and oak aromas and flavors. Big and bold, this wine will appeal to those who aren't interested in subtleties. 88 points.  Expect to pay about $50 when released to the market.
The 2013 Tenuta di Arceno Arcanum blends 73% cabernet franc, 17% merlot and 10% cabernet sauvignon, then aged for a year in 80% new French oak barrels. What arrives in the glass is a polished, concentrated wine of black fruit, olive and chocolate aromas, and flavors with little to link it to Tuscany. Well made and from an excellent vintage. 92 points. Retail prices range from $75 to $100.
These wines show Tuscany's historic and new families producing wines for traditional and new audiences.
Photos by John Foy