For millennia, Jews made wine for religious and everyday consumption. Much of that winemaking has been ballyhooed, thanks to Manischewitz—an unfair representation of the state and quality of kosher wines. In the last 30 years, Israeli winemaking has employed modern techniques in the vineyards and winemaking. Research in ancient grapes and international varieties has helped the category and now, commonly, kosher wines have the rich flavors and plush textures of their non-kosher brethren.
Segal, which dates to 1925 and is one of Israel's historic family wineries, was bought by the large Barkan Winery in 2000, which, in turn, was purchased by a brewery and beverage distributor. Marketing 15 million bottles annually of Barkan-Segal wines was erasing Segal's character until winemaker Ido Lewinsohn, Israel's second master of wine, was brought on board to produce limited editions of "wild" and unfiltered wines.
Last week, I tasted the 2019 Segal Wild Fermentation Chardonnay, the newest cutting-edge Israeli wine. Lewinsohn fermented the wine with the natural yeast on the grapes skins and gently aged it in French oak barrels. It's infused with a white-gold hue and a pronounced citrus aroma. A medium body with a mineral backbone and vibrant acidity makes the white peach and lemon thyme flavors lively. With just a hint of oak and a delightfully low 12% alcohol, the Segal Wild Chardonnay is an ideal wine for Rosh Hashanah dinner, or, as I had it, with red snapper and orzo tossed with cucumber, black olives, tomatoes and EVOO.92 points. Retail price is $20 to $26. Non mevushal.
In 1961, the French Agricultural Research station in Marseillan crossed grenache and cabernet sauvignon, creating the red wine grape marselan. With its low-yield small berries, the new grape was ignored by the wine world until the 1990s when growers in southern France, who wanted quality not quantity, began planting it and using it as a blending component with grenache, syrah, mourvedre and carignan, the varieties for which the region is better known. In the late double aughts, a few southern French wineries began producing a pure marselan wine.
In 1999, Tabor winery was founded by four grape-growing families in Israel's northern Galilee region at the foothills of Tabor Mountain. Six years later, Coke Cola of Israel bought Tabor providing the capital for expansion and producing a plethora of wines. But within this large portfolio of 2 million bottles is Tabor's higher quality, single-vineyard wines such as the 2016 Tabor Marselan Revadim Vineyard.
Planted in volcanic and limestone soils at 2,800 feet, the Revadim marselan is opaque black-cherry with herbal, smoky and granite aromas. Minerality flows through the blackberry and oregano flavors, leaving a slightly bitter and stony finish. This wines cries for prime rib, beef brisket, or leg of lamb. 88 points. Retail price is about $39. Non mevushal.
Herzog and kosher wine are synonymous. Jewish immigrant, Rabbi Yonah "Eugene" Herzog founded the business after World War II in a Brooklyn store front. He strove to make the level of dry wines in America that earned his Hungarian ancestor, Philip Herzog, the title of baron from Austro-Hungarian Emperor Franz Josef.
Fast-forward two generations and the storefront business, Royal Wine Corp., is now the owner of the Baron Herzog Winery in California where it produces 58 kosher wines under eight labels. It is the largest importer and distributor of kosher wines in America.
Its "Variations" label represents the family's vineyards spread across eight principal California appellations. Its Paso Robles vineyard contributes the 2019 Herzog Be-leaf cabernet sauvignon made with organic grapes and no added sulfites—two winemaking trends in the broader wine world.
With 12.5% alcohol, the 2019 Herzog Be-leaf carried me back to pre-1980 standards when it was possible to drink two glasses of California cabernet sauvignon without getting buzzed or palate fatigue. By the mid-1990s, California cabernets were at 14%, and now it's common for the wines to be in the DUI zone of 14.5% to 15.5%. Along with its restrained alcohol, the black-cherry-colored and scented-wine has a pleasing balance of ripe red fruit flavors and mellow tannins. As I finished sipping it, I thought its low sulfites and alcohol favor changing the name Be-leaf to Relief. 90 points. Expect to pay about $25. Mevushal.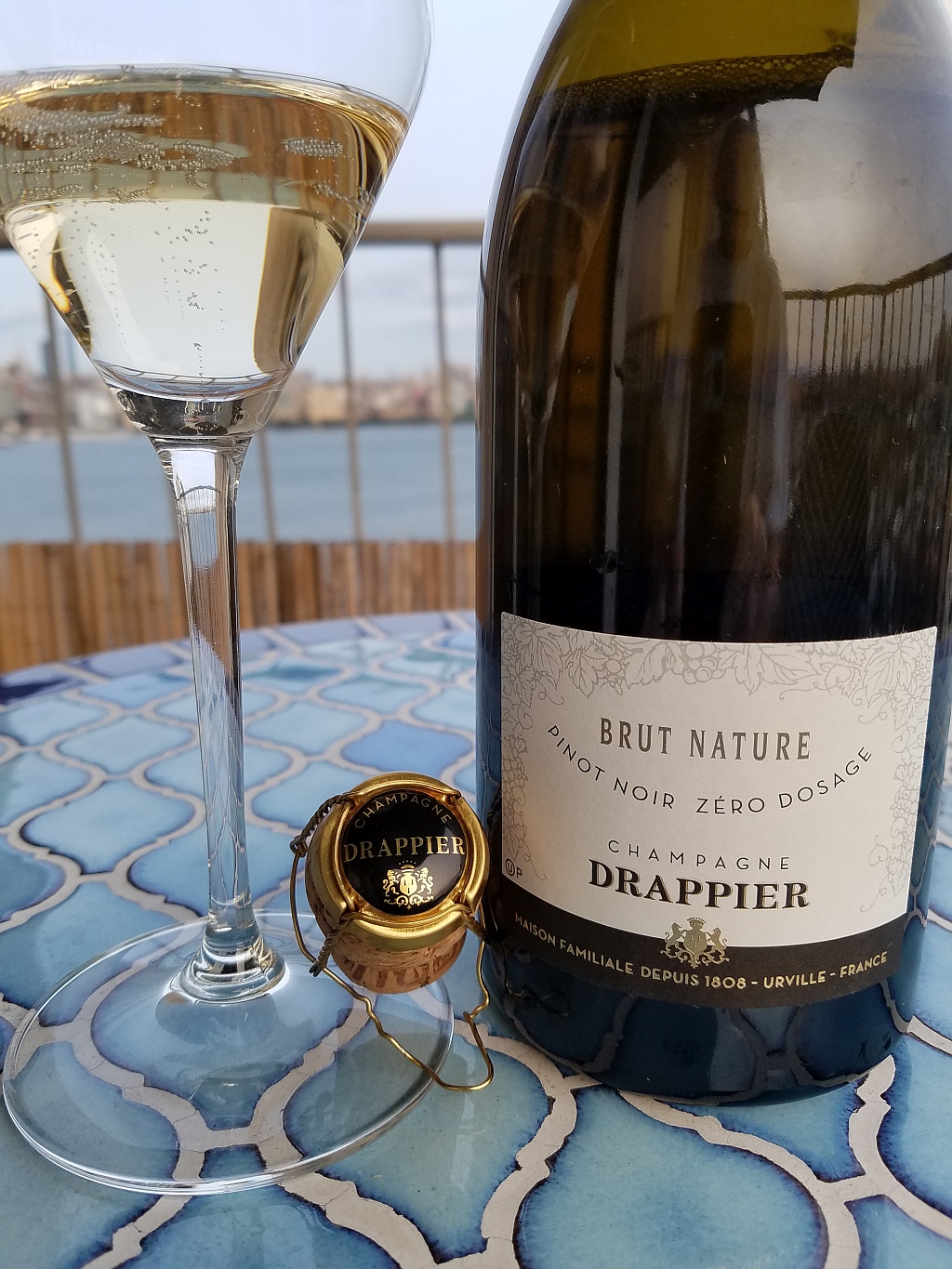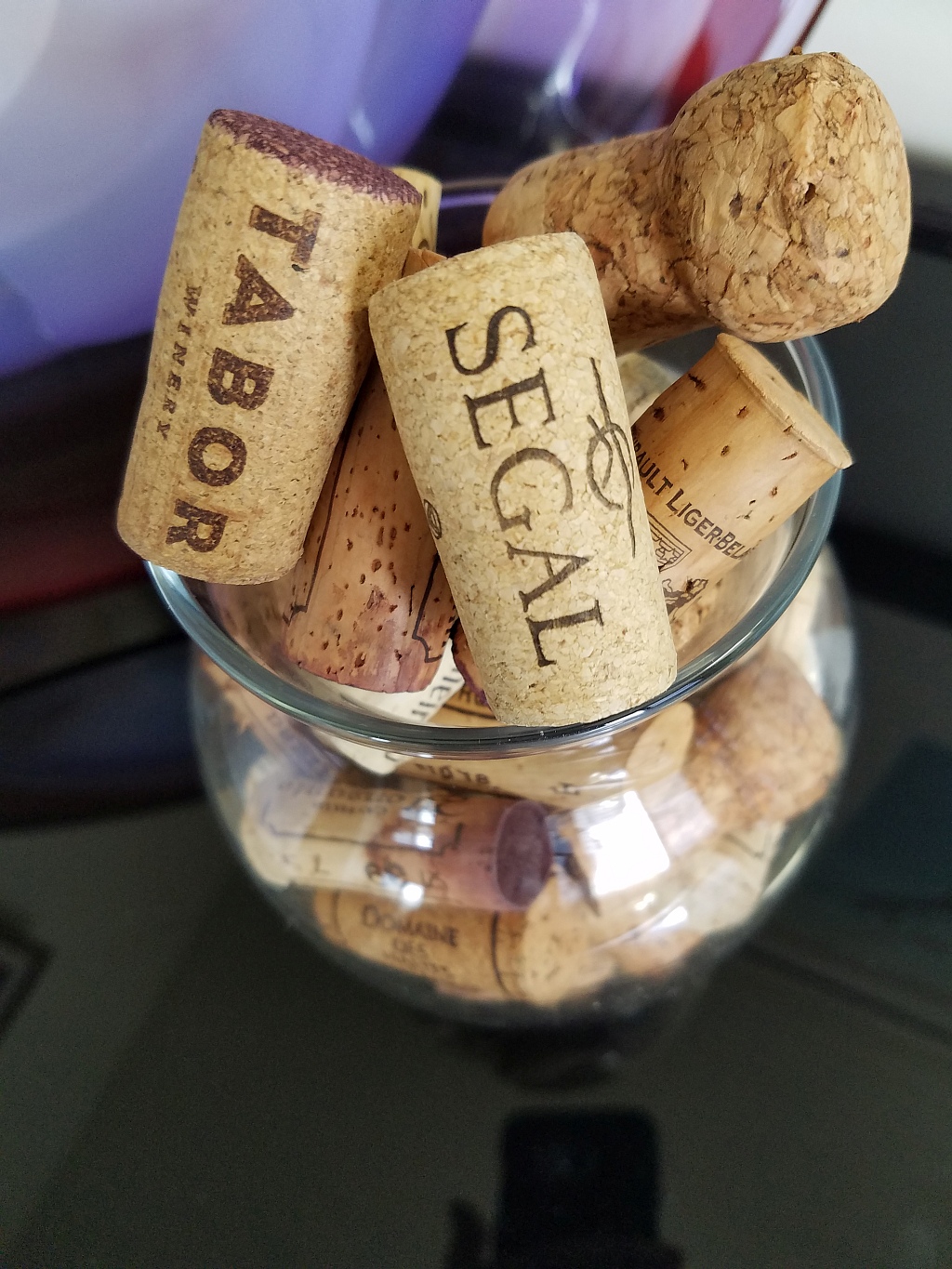 What would a celebration be without a sparkling wine, and best of all, Champagne? For the High Holidays, I turn to the delightful Nonvintage Drappier Blanc de Noir Brut Nature. For two centuries, the Drappier family has produced champagne where Romans once planted vines, and age it in cellars built by monks in 1152.
Made from 100% pinot noir and without any dosage (the final step in Champagne production when a sugar emulsion is added to the wine before the bottel's final sealing) the blanc de noir has pleasing fruit and almond aromas. White peach and ginger flavors with lively acidity gives this Champagne a nice round texture and clean finish. It's a wonderful way to toast the New Year, or any moment. 91 points. Expect to pay about $60. Mevushal.
To all those celebrating Rosh Hashanah, l'shanah tovah. And to those who are not, but want a delicious wine that happens to be kosher, drink to your health!
Photos by John Foy