Good-Value is a relative term.
Are low-priced wines good value?  If you are in the 1 percent bracket does good- value wine begin with $100 price tags?  Or is good value, like beauty, in the eye of the beholder?
If only the lowest-priced wine is appealing, then I think the term good value should be replaced with "cheapskate." And, if $100 wines are your definition of a good deal, then you can stop reading now. But if you enjoy the hunt for discovering a wine that has enticing aromas, gradations of flavor, balanced fruit and acidity and holds your attention–all at a price point that you don't often find– then we meet at the intersection of good and value.
For me, the hunt has three pongs: passionate winemakers, quality wine regions and conscientious wine companies. Italy sends a constant stream of well-made wines from numerous regions in the $15 to 25 range that are worth every penny and more. And Wilson Daniels is a quality-driven company that brings to the American market a handful of good-value Italian wines made by dedicated individuals and families.
Wine conglomerates need volume to meet "their numbers." They have little, if any, interest in bearing the administrative costs of finding, marketing and maintaining a relationship with artisans. But there are others who make that their business model.
Wilson Daniels was founded in 1978 by Winston Wilson and Jack Daniels. From its outset, their portfolio was a roster of first-class wineries owned by passionate winemakers and wine families. I had numerous producers from their portfolio on my restaurant wine lists for nearly two decades. After Wilson's death in 2006, the company lost its focus; it brought in a new management team that was more interested in "moving boxes" in trade jargon, and a number of top wineries switched to other importers and distributors. Fortunately for wine lovers, a few years ago, Jack Daniels stepped back into the driver's seat and the company is, once again, delivering outstanding wines, including these good-value gems presented a few months ago in New York City.
My first visit to Castello di Volpaia was in the late 1970s. Perched at the top of a seemingly endless twisting mountain road were the vineyards, village and home of Giovannella Stanti and her husband Carlos Mascheroni. Married in 1972, Stanti's father purchased the village of Volpaia and gave it to the couple as a wedding gift, while guaranteeing all the villagers that they could live there for the remainder of their lives.
While Stanti's husband practiced law in Milan, she planted new vineyards, built a new winery in the abandoned church, created olive oil and constructed a balsamic vinegar house. Later, she opened a cooking school, and as the elderly villagers passed away, converted the houses into Bed and Breakfast accommodations and a restaurant. But at its heart–and in Giovannella's–were the Chianti Classico wines of Volpaia. Today her two children, Nicolo and Federica, are assuming responsibility of Volpaia.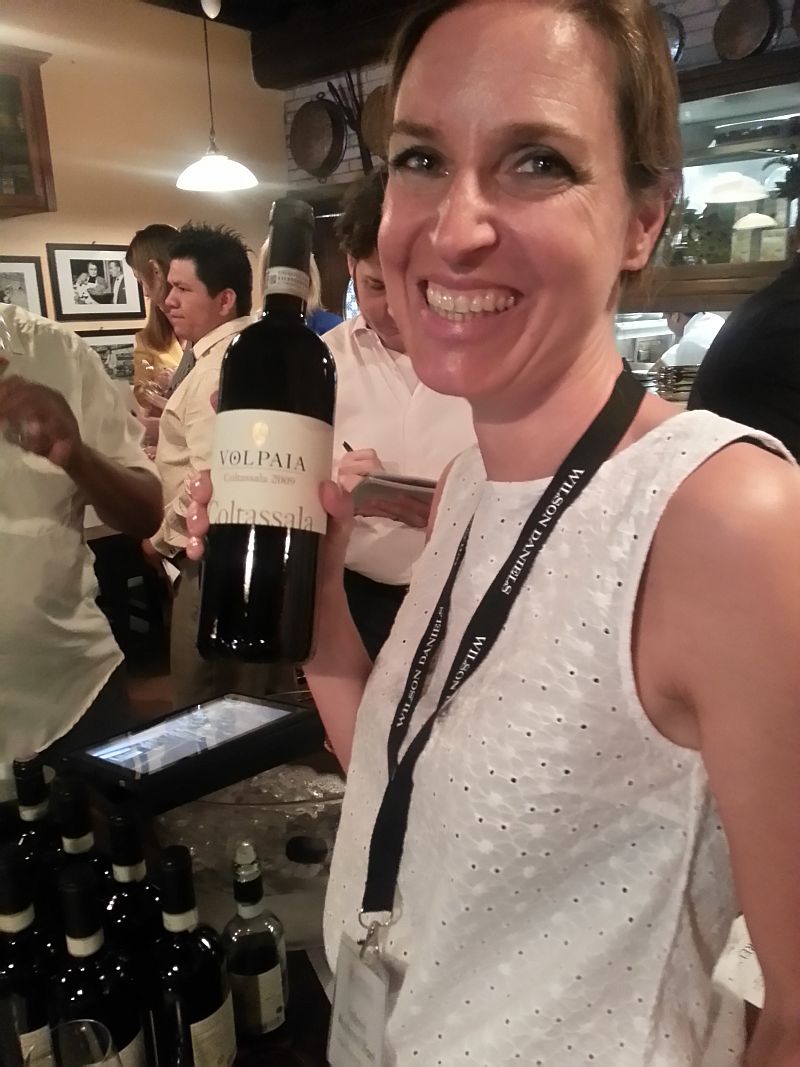 A few months ago, Federica was in New York presenting the rich, black-cherry and Darjeeling-scented and-flavored 2014 Castello di Volpaia Chianti Classico. Made with 90 percent sangiovese and 10 percent merlot grown in organic vineyards, its integrated tannins give this savory wine a round texture and long length. It is classic Volpaia: aromatic, flavorful and pleasing to drink today while built on a structure for tomorrow, all at the good-value price of $17-$20. 90 points.
You can find good value in Valpolicella if you look beyond the large producers sending bland, thin wine to consumers. Located in northern Italy's Veneto region renowned for its Amarone wine, Valpolicella Classico is made from the same grapes varieties, but in a lighter version for everyday enjoyment.
In June 1993, Alfredo Buglioni and his wife Gabriella, decided to move their family to Corrubbio di San Pietro in Cariano, one of five villages in the Valpolicella Classico zone. They purchased an old farmhouse with a 10-acre vineyard. Two months later, these transplanted surbanites faced their first harvest without the slightest idea of what to do.
Trial by fire and assistance from neighbors got the Buglionis through that experience and the next six vintages. In 2000, they built a wine cellar and hired a recent enology school graduate, Diego Bertoni, who remains the winemaker and produced the quintessential, tart cherry-flavored 2012 Buglioni Il Ruffiano Valpolicella Classico Superiore.  A line of cranberry flavor zips alongside the cherry taste, and mild acidity keeps the mouth fresh for a bite of pizza, roasted chicken or Veneto's polenta with mushrooms. It's very reasonable at $19-$22. 88 Points. 
Winemaker Elvio Cogno founded his eponymous Barolo winery in 1990 after working as an employee and, then, partner at Barolo's acclaimed Marcarini winery. Located in Novello, one of the 11 villages in Piedmont's Barolo appellation, Cogno's daughter Nadia joined him along with her husband- winemaker Valter Fissore. In June, Cogno passed away leaving the award-winning 27-acre hilltop winery in their hands.
Three decades ago, Fissore set himself on a mission to save the indigenous nascetta grape. Grown only in Novello and neighboring Monforte, it was blended with moscato to make a passito, or sweet wine. But Fissore began making a dry wine from nascetta "out of passion, not for money," he said.
Fissore sent the Elvio Cogno Nascetta to the American market in 1997; yet it remains unknown. But that's true in Italy, too: The grape was never listed by the Italian wine authorities; in 1994, Fissore was fined when he put Nas-Cetta on a wine label. In 2010, Fissore's tenacity was rewarded: The grape was placed on Italy's official list of grapes as Lange Nascetta del Commune di Novello.
The 2014 Elvio Cogno Anas-Cetta Nascetta di Novello is made and aged for six months in stainless-steel tanks, preserving its enticing floral, honey and lime bouquet and pleasing citrus and guava flavors that finish dry on its mineral backbone. At about $25, it's at the upper end of my good-value measuring stick, but its quality and uniqueness warrant its inclusion. 88 points. 
Finding good-value near Bolgheri, the home of some of Italy's most expensive wines (think Ornellaia, Masseto and Sassicaia) was a pleasant surprise. It came from Tenuta Sette Cieli, a 173-acre organic estate with the poetic name, "Estate of the Seven Skies."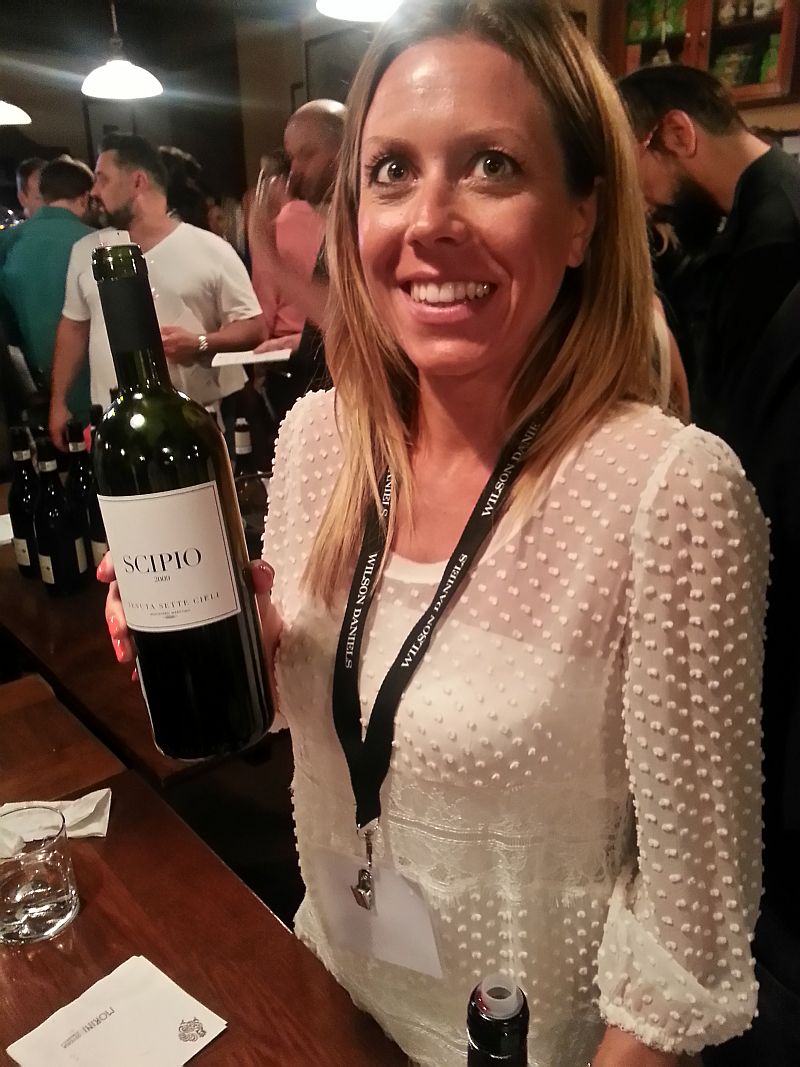 Located on the Tuscan coast, winemaker Elena Pozzolini made the 2013 Tenuta Sette Cieli Yantra Toscana with 60 percent cabernet sauvignon and 40 merlot, creating pleasant blackberry and black-cherry aromas and flavors with integrated tannins and a dry, flavorful fruit finish.  The seven skies rained good value at $19-$22. 88 points. 
Grechetto, what is that? You can hear that question from nearly everyone except a wine geek. But once you try the 2015 Arnaldo-Caprai Grecante Grechetto Colli Martani you'll answer that question with a smile.
In 1971, textile entrepreneur (cashmere is his speciality) Arnaldo Caprai purchased a vineyard in Umbria's Montefalco area. Sixteen years later, his son Marco accepted his father's suggestion to get involved with the family winery. It was like releasing an atom in a reactor.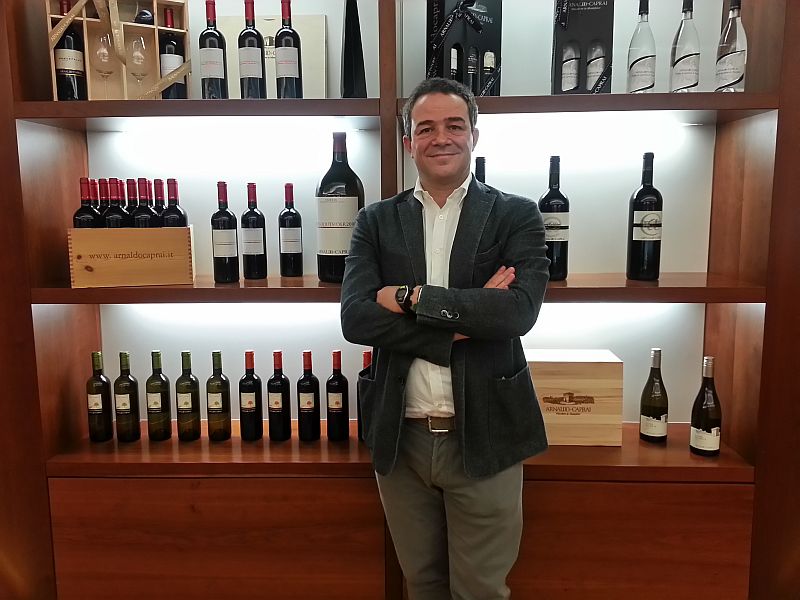 Marco unleashed a whirlwind of ideas and actions about Montefalco's historic red grape sagrantino whose tannic structure is nearly assaultive, and launched trials and studies on other varietals including grechetto. He initiated viticultural studies with the Universtiy of Milan, replanted vineyards, collected grape seeds to begin a nursery and encourage others to join his Umbrian wine research.
Grechetto's name indicates that its origins are Greek but it has been in Umbria for so many centuries that it is considered an indigenous Umbrian grape. At its best, it reflects the bright citrus, melon and peach aromas and flavors found in the delicious 2015 Arnaldo-Caprai Grecante Grechetto Colli Martani. This is a delightful wine with scallops, shrimp, skate and the bass and sole fish families. And the pleasure increases when you find it at $17-$22. 91 Points. 
Inexpensive is not synonymous with good value. There are hundreds of inexpensive wines produced in mass quantities that are little more than a beverage. The wines reviewed here add value by creating a sensual experience that would otherwise require a greater expenditure. When the experience exceeds the price, that's good value.
Photos: John Foy