Just as no Independence Day is complete without watching the fireworks, I'd say no party celebrating this holiday is complete without a selection of light and refreshing, American wines. Drink them with grilled meats, fish and salads, and give a toast to letting freedom ring.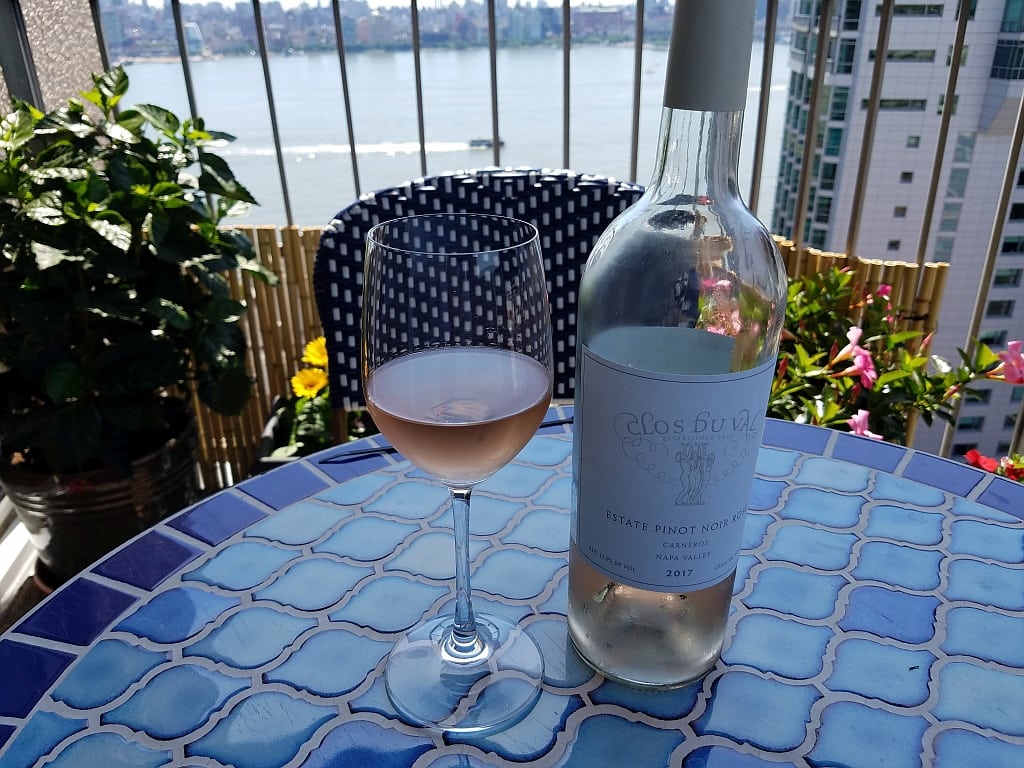 Start with the excellent 2017 Clos du Val Pinot Noir Rose' Carneros Napa Valley. Its gossamer-pink hue and texture belies the exquisite tangerine aroma, watermelon and orange flavors. Delightful minerality and acidity deliver balance and freshness. I cannot recall a better California rose. 95 points. About $30 direct from the winery.
The 2017 Miner Family Sauvignon Blanc Napa Valley is a perfect combination of Napa's richness and sauvignon blanc's natural crispness. Winemaker Stacy Vogel incorporated 19% sauvignon blanc musque clone, bringing an extra element of melon-like fruit aroma and flavor to the primary lime character of this well-made wine. An ideal mate for grilled vegetable plates and chilled seafood dishes. 89 points. Retails for $20 to $25.
Etude was founded in 1982 by Tony Soter, who made his name and Etude's a shorthand for flavorful, balanced wines. In 2002, Soter sold the winery to the international wine conglomerate Beringer Blass, which, became part of Treasury Wine Estates, a division of the Australian Foster Group beverage company.
Aside from all the corporate musical chairs, Soter would be proud of the 2016 Etude Chardonnay Grace Benoist Ranch Vineyard Carneros Napa Valley.  Unlike so many golden, oaky, heavy, high-alcohol Napa Chardonnays, the Grace Benoist Ranch rendition is spring-water white with a delightful lemon-thyme and pear scent. Its medium body and texture is akin to Burgundy's grand cru Corton-Charlemagne. Delicious apple and lemon flavors with minerality and citrus-like acidity carries the wine to a long, lasting finish. Showcase this superb wine with your main course of grilled white meats and fish. 92 points. Great value at about $35.
Sonoma Coast is one of the coolest climates and hottest locations for California pinot noir. Rejected by large wineries and nearly everyone else in the wine trade as too cold, windy and rugged for growing quality grapes, in the late 1980s, a few pioneers, such as David Cobb proved it possible. Others followed in the 1990s, and by the 2000s everyone wanted a piece of the Sonoma Coast for their pinot noir and chardonnay.
In 1979, Kendall-Jackson acquired La Crema, a small Russian River winery. Under that label, they produce multiple wines, including the 2016 La Crema Pinot Noir Sonoma Coast. Made from purchased grapes throughout the appellation, the translucent cherry hue is eye appealing. Its black pepper and herbal aroma and flavor relinquish their primacy after 45 minutes of aeration, leaving the cherry and strawberry characteristics to come to the fore. The medium body and easy accessibility make this a go-to red wine for everything from grilled hamburgers to steaks. 88 points. Sip during the fireworks, and pay only from $18 to $27. Good value at less than $22.
Wishing you a wonderful and delectable July 4.
Photos by John Foy